One of my favorite courses to teach in the Radio Humber Diploma program is called
Career Preparation for Radio
. It's a bit like polishing school - where we spend 15 weeks getting the up-and-coming broadcasters ready for the transition from school to the working world. We do this by going over etiquette, professional expectations
, resumes, interviews, job searching techniques, portfolio work, contracts, budgeting, goal planning and - most importantly - networking.
Part of the preparation of the networking aspect is helping the students truly understand exactly what it is they are signing up for. What better way to achieve that understanding than by bringing in a parade of practicing professionals who have "seen it all, and lived to talk about it." "Do as I say, not as I do." "If I knew then, what I know now."
We have had many amazing, insightful guests visit our class for this assignment, from John Tory (pre-Mayor, when he was an afternoon host on Newstalk 1010) - Peter Mansbridge, Maureen Holloway to Roger Ashby, James Duthie to Maie Pauts, Kym Geddes to John Moore and everyone in between.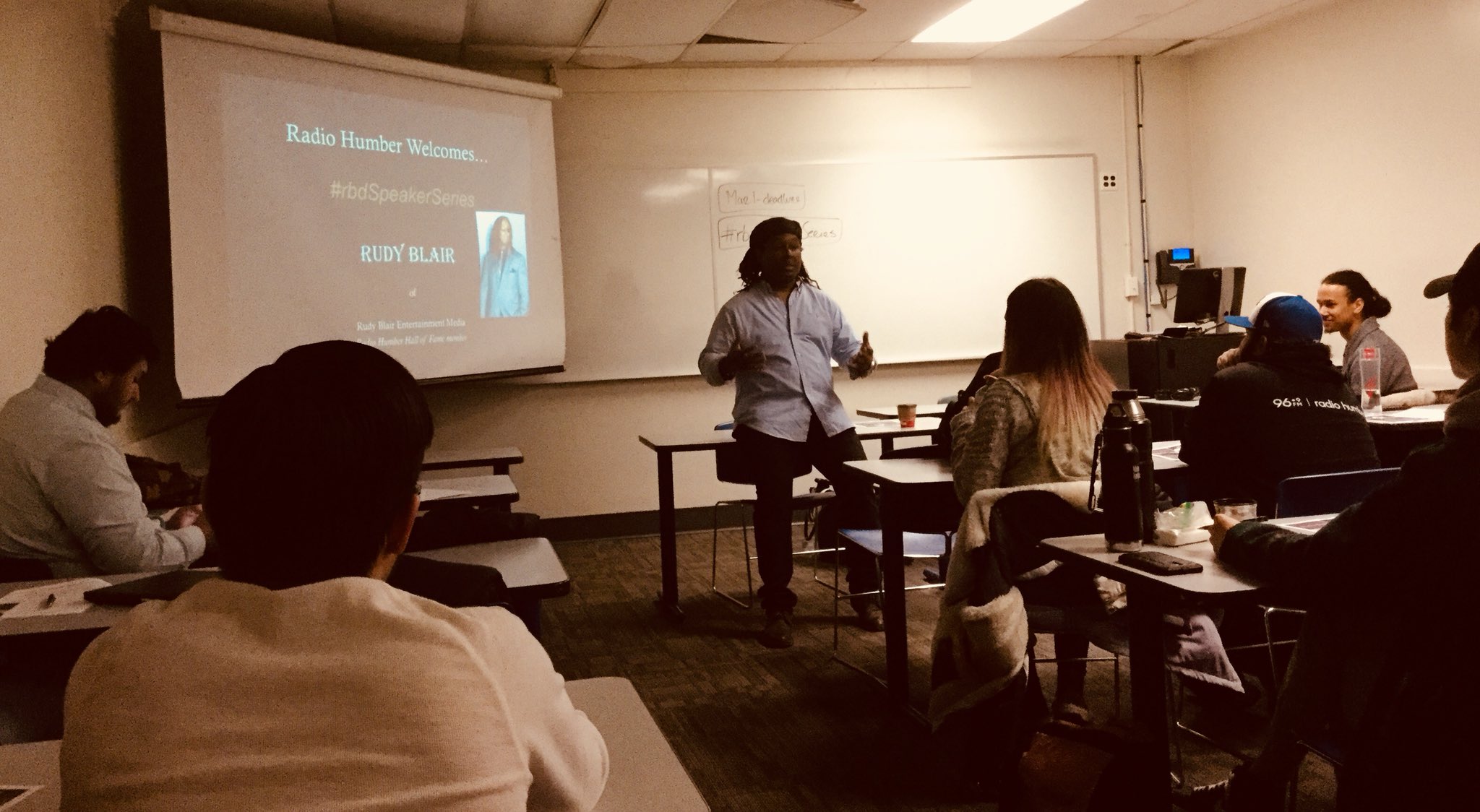 The 2018 RBD (Radio Humber Diploma) Speaker Series (#rbdSpeakerSeries) is underway, and the first two guests the students brought in to speak to their class - were Radio Humber Alumni Rudy Blair and Jeff Sammut.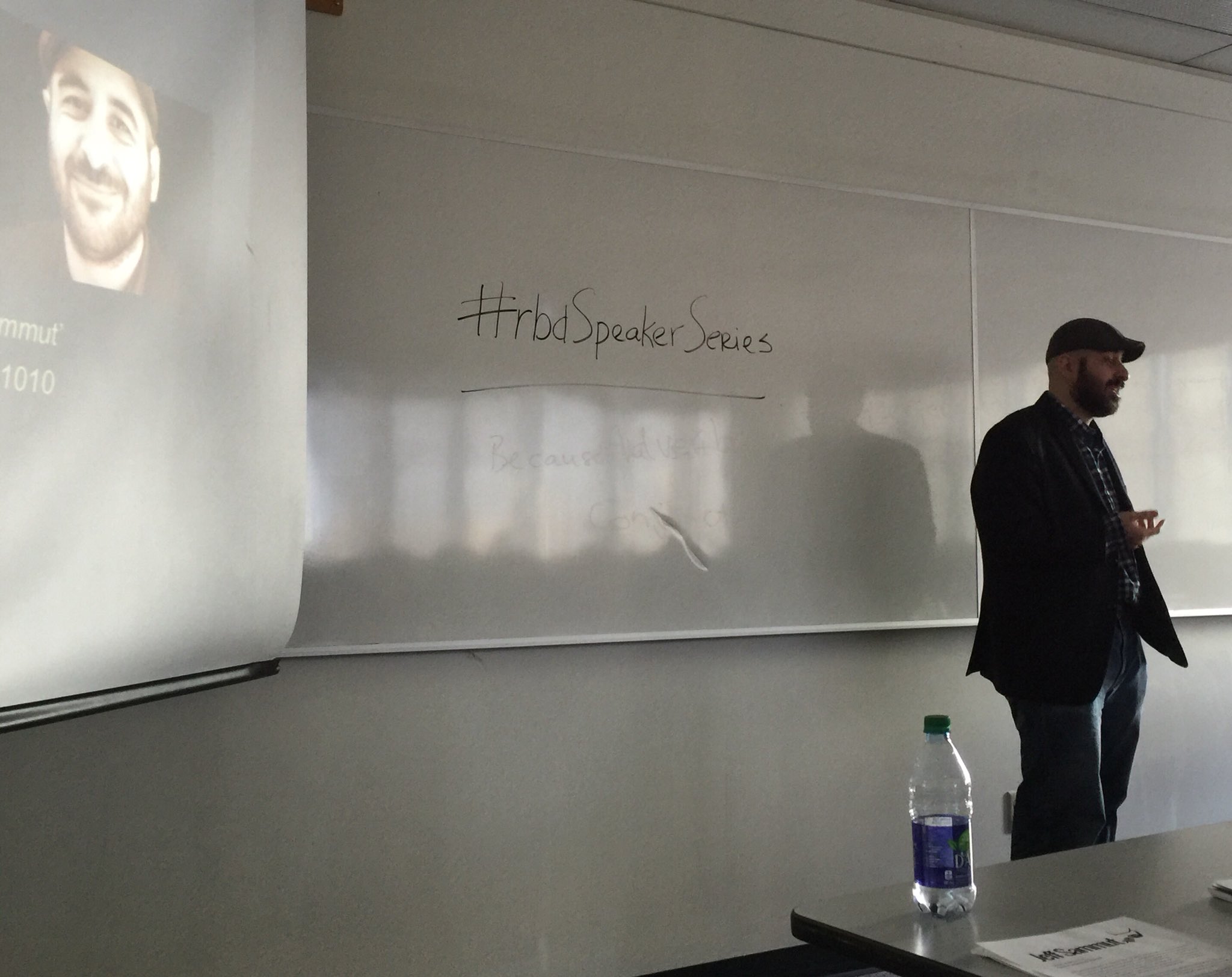 The blogs (links below) are part of this networking assignment, and are provided by a student team member assigned to bring in these guests.
Rudy Blair by Adrian Cooper - click here
Jeff Sammut by Jeremy Logan- click here

(note this one may be slow to load!)